Descriere
Incarcator SkyRC T100 2 x 50W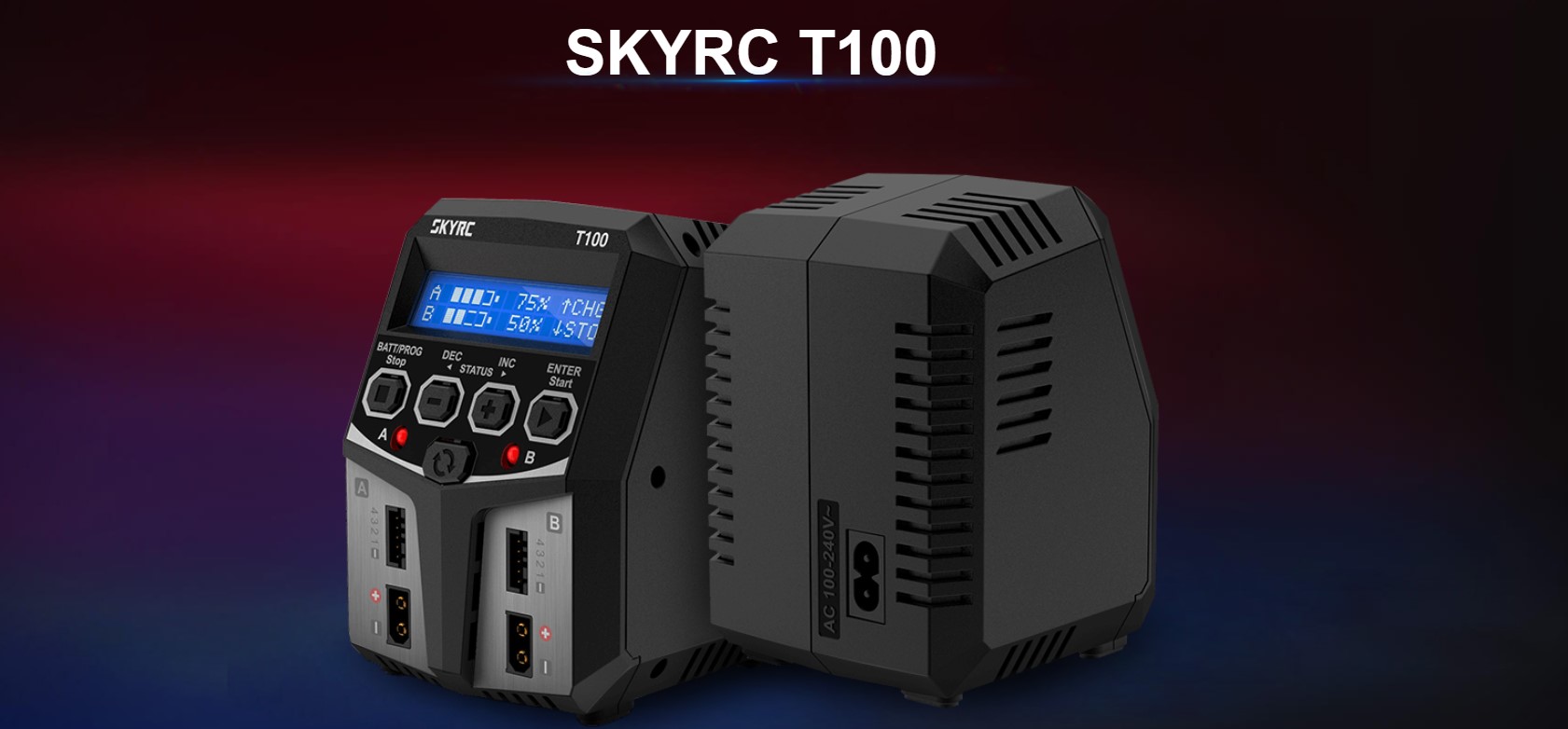 Double the power and mobility
SkyRC T100 is a twin-channel charger with two independent circuits which can charge batteries of varying chemistries (LiPo / LiFe / Lilon / LiHV / NiMH / NiCd / Pb) simultaneously. Its sleek design allows easy front-loading plug-in convenience of balancing and XT60 ports. It is not only compact in size but also powerful in output with maximum 100W charging power and 5A charging current which makes charging more sufficient. With the new AGM and cold charge modes, the user is free to charge their PB and AGM batteries in cold days.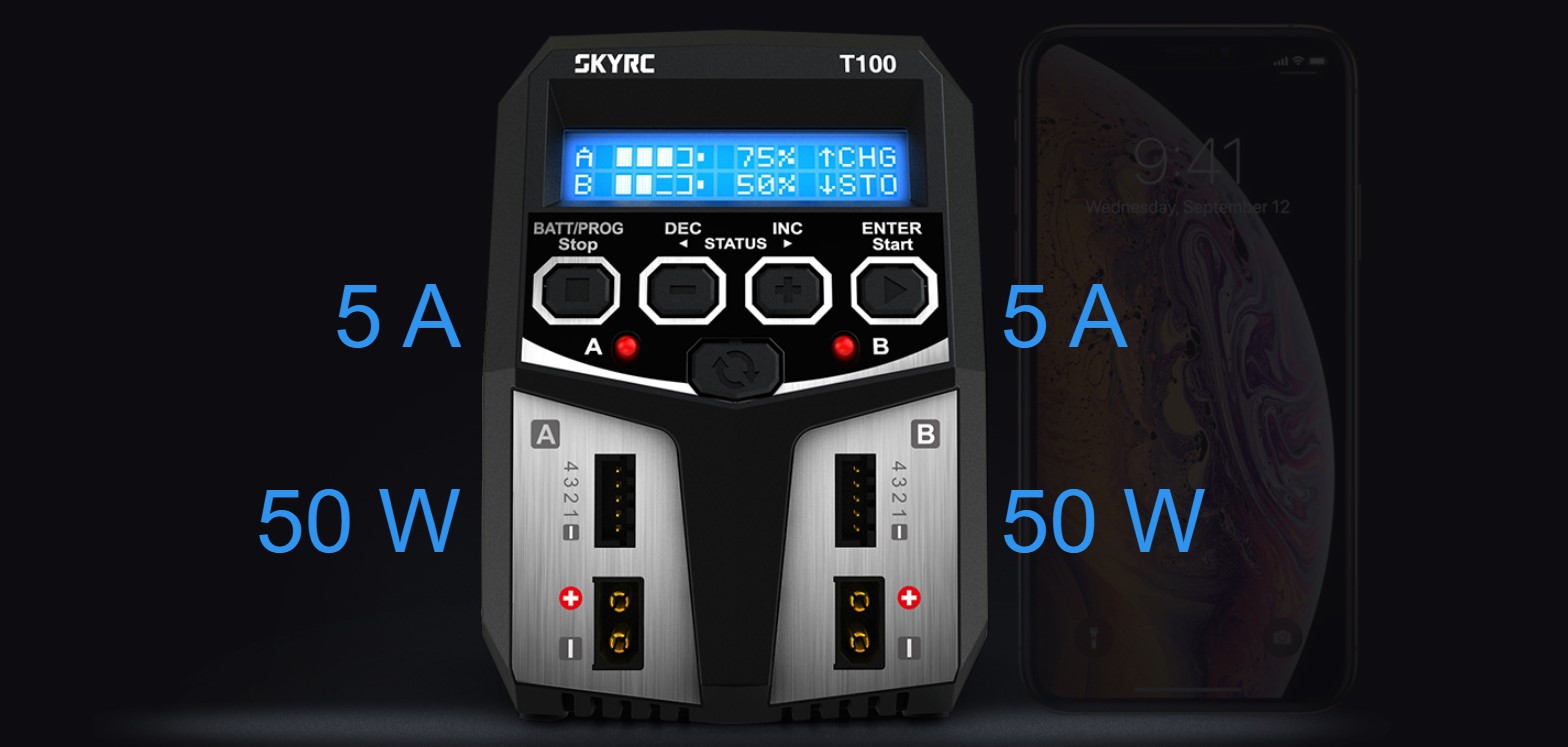 AGM & Cold Charge Modes for PB Battery
SkyRC T100 can charge AGM(Absorbent Glass Mat) )battery and also can be used for charging PB battery at very low temperatures.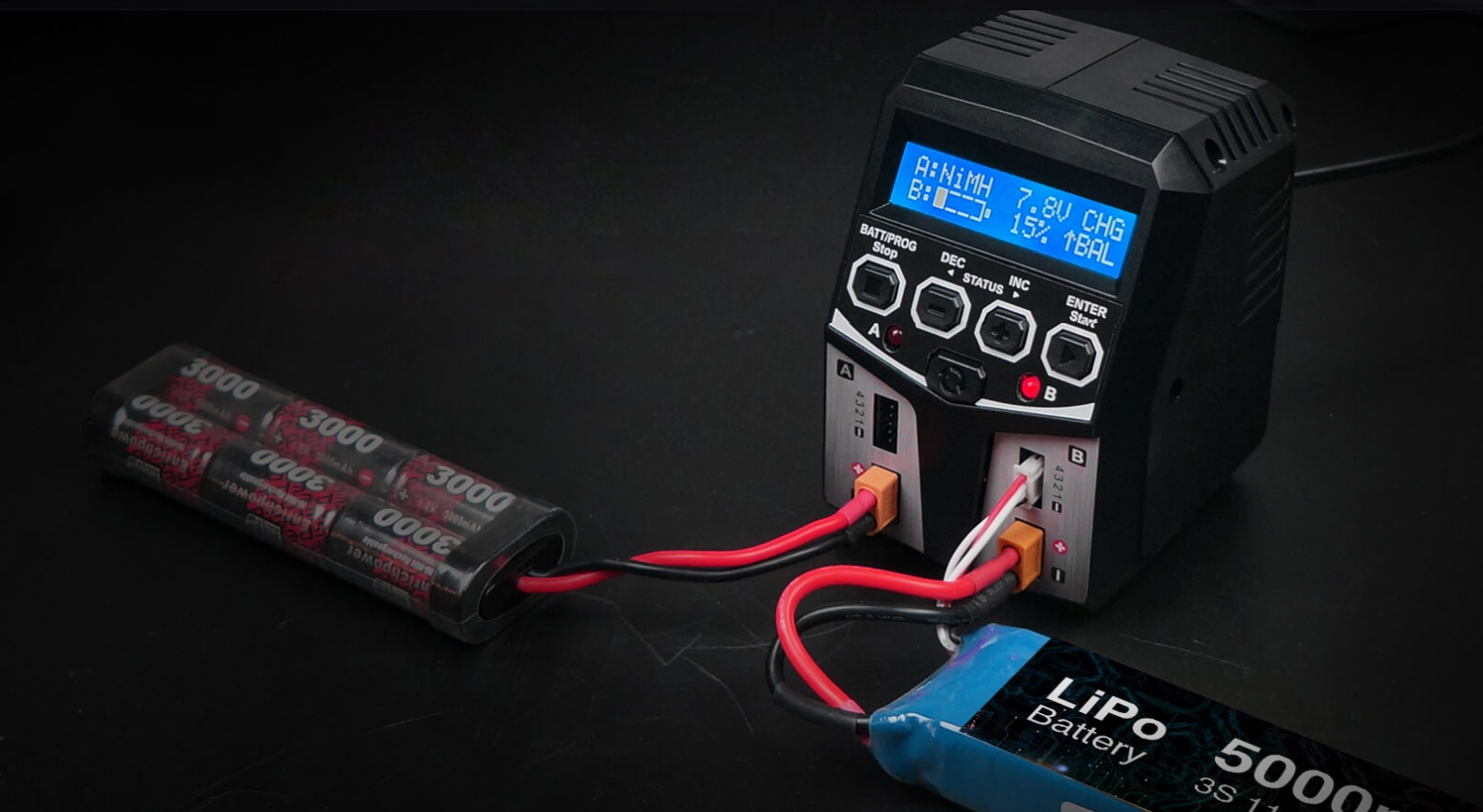 XT60 universal plug
Today's most popular XT60 plug is built into the T100 charger, making it easy to connect and recharge commonly used batteries. The XT60 prevents reverse polarity issues and provides a very stable connection.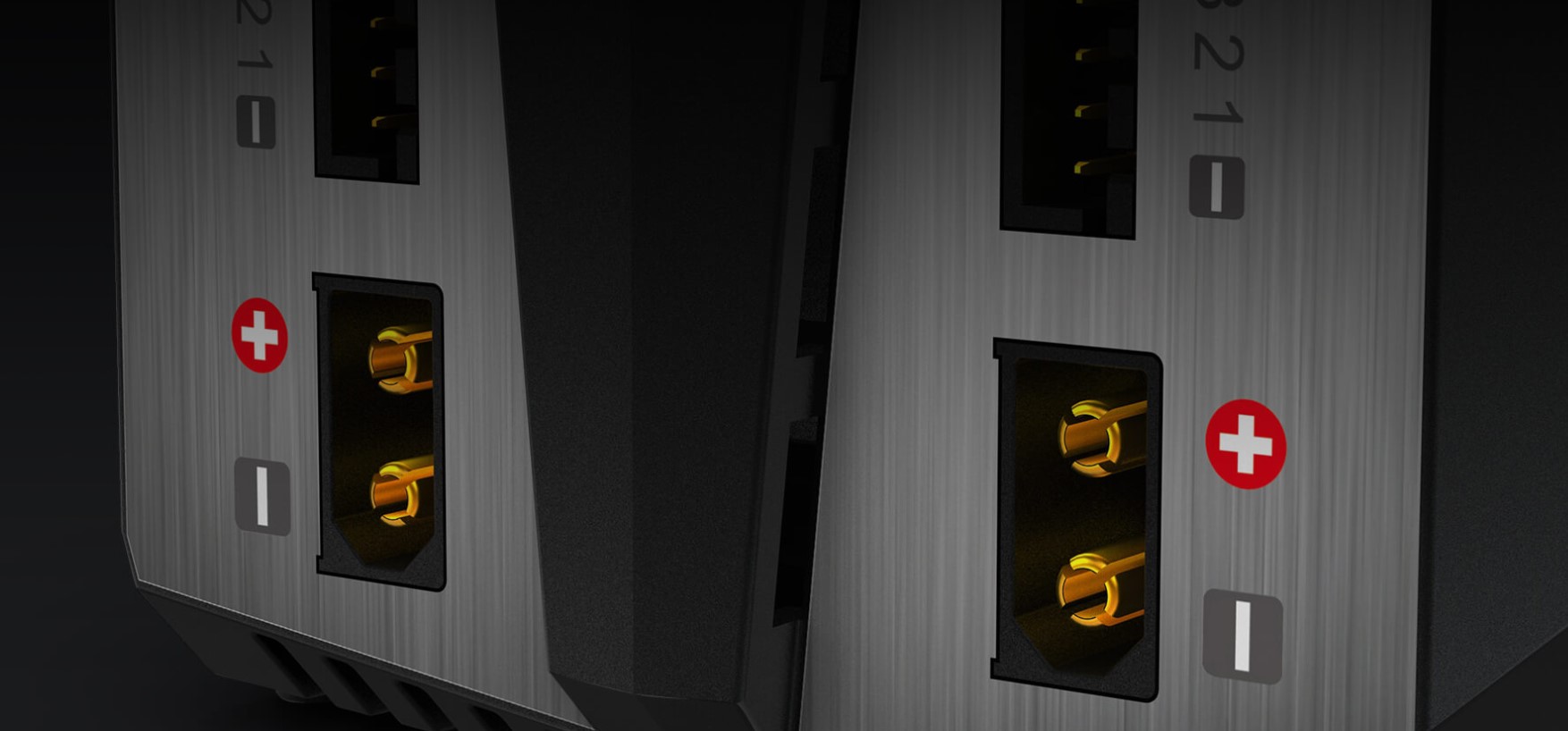 Higher voltage reading accuracy
The charger software is highly optimized, allowing the battery voltage to be displayed to 3 decimal places. With the T100 you will be able to measure the voltage with extreme precision during the charging process.

AGM and cold charging modes
AGM batteries are stronger and lighter than typical lead-acid batteries. Although both types of batteries have the same key elements, their chemical structure makes them very different. For this reason, the T100 introduces an AGM battery charging mode. Never charge AGM batteries with a regular charger in Pb mode. In addition, the T100 introduces a COLD mode optimized for low temperatures.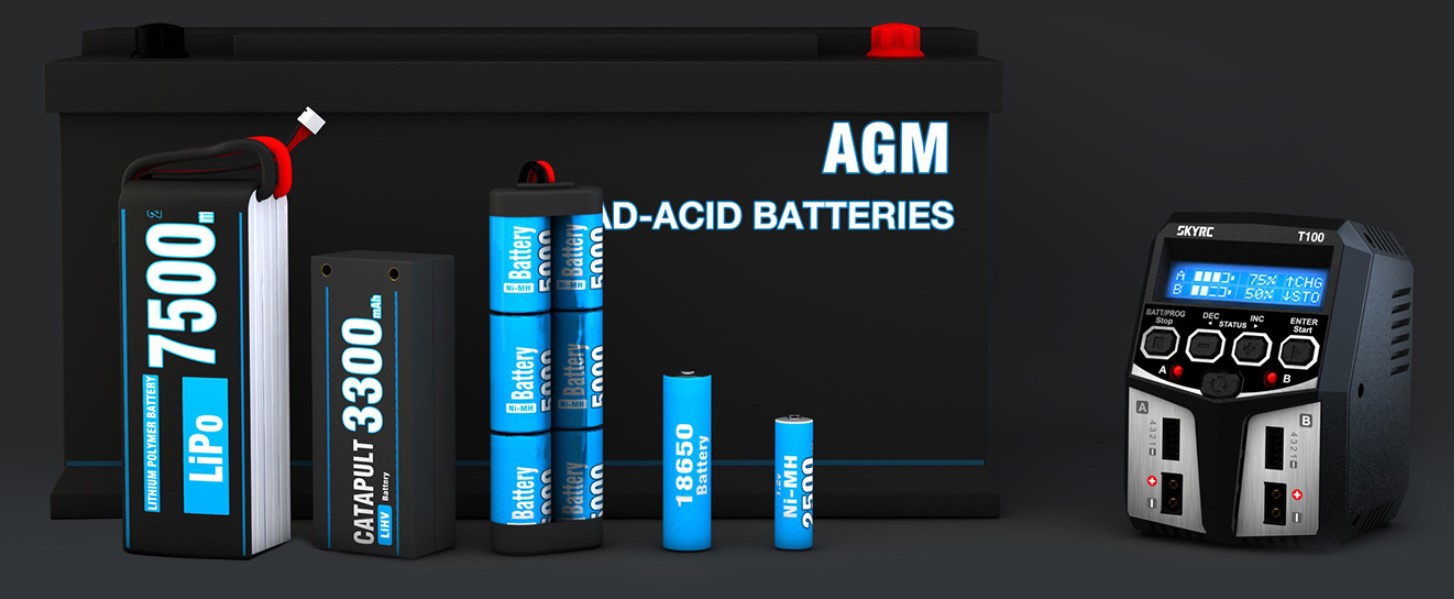 Versatility with AGM and cold modes
AGM batteries are easy to maintain, very stable and lighter than other lead-acid batteries. Although they have the same structure, the difference in chemical components translates into large differences in performance. Do not charge AGM batteries with a normal charger in Pb mode. Cold mode allows you to charge the battery at low temperature.